Daryl Gerke, PE
Daryl received his BSEE fr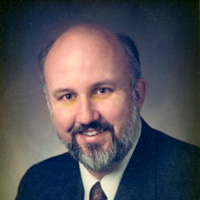 om the University of Nebraska, and has worked in the electronics industry for over 45 years. His experience ranges from product and systems design to sales/application engineering and technical marketing with industry leaders such as Collins Radio, Sperry Univac, Tektronix, and Intel.
Since 1987, he has been involved exclusively with EMC engineering as a founding partner of Kimmel Gerke Associates, Ltd.
Daryl's formal EMC experience dates back to 1970, and includes design,test, and qualification of military systems to MIL-STD-461 and TEMPEST; commercial and industrial systems to FCC and CE requirements; medical devices to FDA and IEC 60601-1-2; vehicular electronics to SAE requirements and derivatives; avionics systems to DO-160 and derivatives; telecomm systems to GR1089; and more.
Daryl also has EMP experience, and conducted an in-depth one year classified EMP research project for the US Navy.
Daryl is a Registered Professional Engineer, holds FCC Commercial and Amateur Radio Licenses (K0FBF) , and is an active member of the IEEE EMC Society. He is also a NARTE Certified EMC Engineer.
---
Read more about Daryl – EE Web Inteview
See Daryl live at EspressoEngineering.tv
Follow Daryl's blog on consulting – www.jumptoconsulting.com

Email: dgerke@emiguru.com
Snail Mail: Daryl Gerke, PE
Kimmel Gerke Associates, Ltd.
2538 W. Monterey Ave.
Mesa, AZ 85202
Toll Free Voice Mail Box: 1-888-EMI-GURU