Design for EMC (Public)
---
Design for EMC + EMI Troubleshooting

Public Class CANCELLED for October 2017 – Minneapolis MN 
Note – This class is still available on-site – call 1-888-EMI-GURU for info.
Click Here for On-Line Brochure (Design For EMC – Brochure from October 2016)

Register On-Line Here or Call 1-888-EMI-GURU
---
Co-hosted with Tektronix since 1992
Focus is "inside the box" — components, circuits, circuit boards, power, shielding
Addresses five key EMI threats – emissions, ESD, RFI, power, and self-compatibility
Minimal math – useful rules of thumb – numerous case histories.
Includes over practical 30 EMI design fixes
Now includes the EMI-Troubleshooting Workshop

---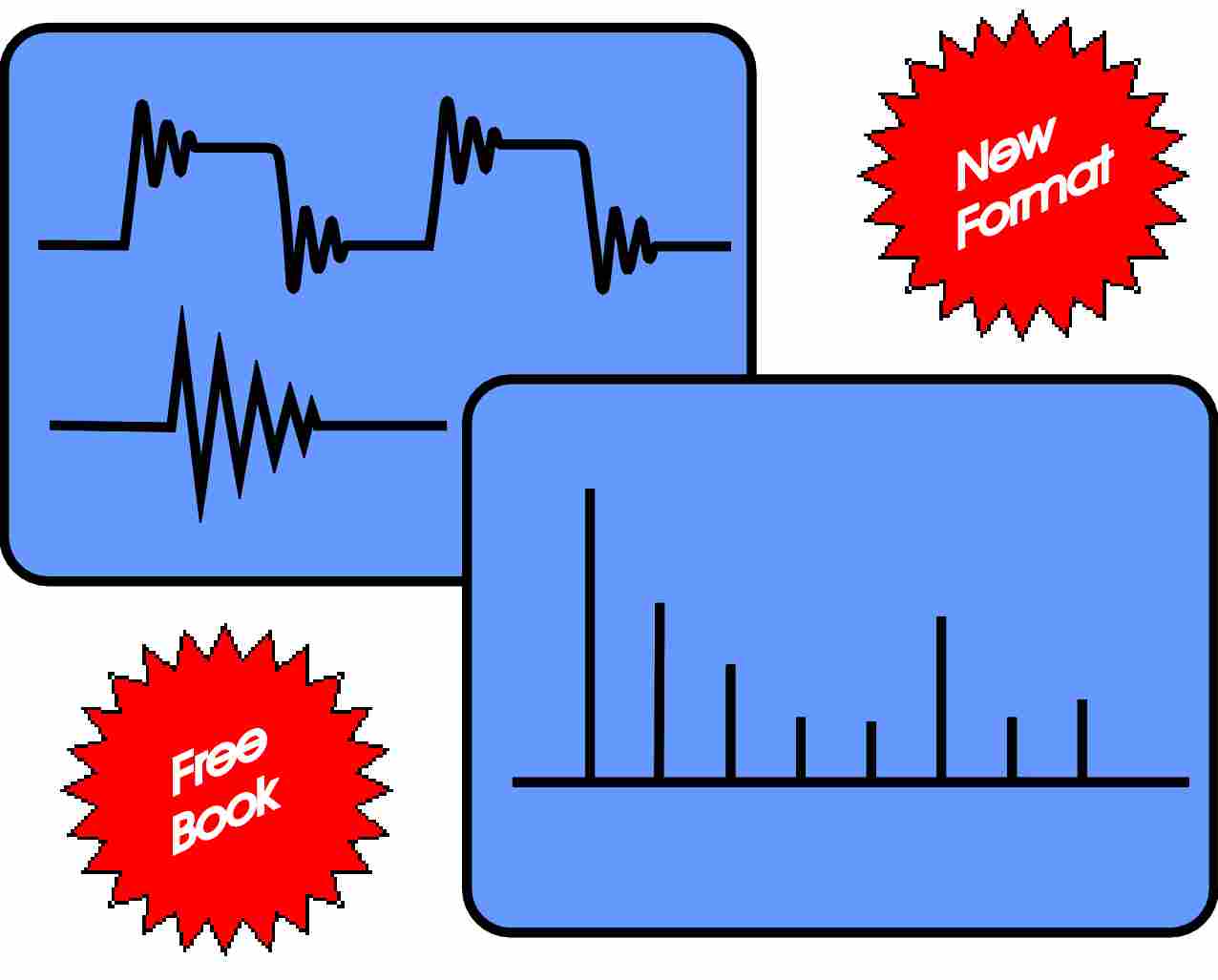 Practical Tools, Tips, and Techniques
Grounding & Shielding, PCB Design, Signal Integrity, Power Electronics, and More..
Co-hosted by:


---
All sessions presented by Daryl Gerke, PE, of Kimmel Gerke Associates, Ltd.
$1495 per person for three day Design for EMC + EMI Troubleshooting
Discounts for four or more students
Register Here or Call 1-888-EMI-GURU

Click here for On-Line Brochure (Design For EMC – October 2016)

---
About These Seminars
OBJECTIVES: Our goal is to equip electronics design and systems personnel with the necessary information to identify, design and fix EMC (and many closely related Signal Integrity) design problems.
FOCUS IS ON DESIGN. This is NOT about regulations and testing. Rather, this class focuses on common interference and signal problems faced by the designers of today's high speed digital and mixed digital/analog circuits and systems.
Taught in a problem/solution format, this seminar has minimal theory – take these classes today and apply them tomorrow.
TAUGHT BY A RECOGNIZED AUTHORITY AND SPECIALIST IN THE FIELD.
You will learn tools, tips and techniques from a full time practitioner (Daryl Gerke. PE), whose only business is solving and preventing EMC and related signal integrity problems. He has prevented or solved hundreds of EMI problems for clients in a wide range of industries. He has co-authored three books on EMC and over 200 technical articles.
Did you know that Daryl and his late business partner have trained over 10,000 engineers and technicians on practical EMI/EMC design techniques?
---
Summary Description
DESIGNING FOR EMC +EMI Troubleshooting Workshop (3 Days)
Addresses Emissions, ESD, RFI, Power Disturbances & More. Focuses on Components, Printed Circuit Boards, Power Electronics, Grounding, and Shielding.  Includes over 35 Practical Design EMC Fixes
Introduction
-Interference Sources, Paths, and Receptors
-Key Threats in EMC and SI
-EMI Regulations & Impact on Design
-Signal Integrity and EMC
-Looking for "Hidden Transmitters" and "Hidden Antennas"
Frequency, Time, and Dimensions Dealing with "Hidden Schematics"
-Transmission Lines and "Hidden Antennas"
-Common Mode & Differential Mode
Components
-Passive Components and Their Limitations
-EMC Effects in Active Components
-Simple EMC Filters and How to Design Them
-Clock and Reset Circuits
-On-Board Power Regulators
-Clock Dithering
General PCB Issues
-Identifying Critical Circuits
-Component Placement
-PCB Stack-up Recommendations
-Isolated or "Split" Planes
-I/O Treatments
-Circuit Board Grounding
-Power Decoupling
-Buried Capacitance
-Trace Routing and Terminations
-Crosstalk
-Component Shielding
Power Electronics
-Power Quality and EMI
-Filters & Transient Protection
-Switch Mode Power Supply Design for EMC
Grounding
-Function of a Ground
-Safety and EMI
-Single Point, Multi Point, and Hybrid Grounds
-Ground Loops
-Signal Grounds
-Analog Grounds
-Grounding Guidelines
Shielding
-Materials & Limitations
-Dealing with Openings and Penetrations
-Magnetic Field Shielding Issues
-Cable Grounding
-Cable Shielding & Connectors
-Cable Crosstalk
-Shielding Design Guidelines
Troubleshooting Methods and Techniques

Differential Diagnosis as a Powerful Tool
Quickly Identify Likely Causes
Case Studies – Design & Systems – from the "Rogues Gallery"
WHO SHOULD ATTEND: Electronics, mechanical and systems engineers and technicians, EMC personnel and technical managers could all benefit.
No prior EMC knowledge is needed – just a desire to learn about EMC design and troubleshooting.

---
Signal Integrity (SI) vs. EMI
We consider SI a special case of EMC. While the design techniques are often the same, the levels can be vastly different. SI deals with millivolt/milliamp levels. – EMC often deals with microvolt/microamp levels.
Did you know that even a few microamps can cause FCC/CE failures? SI focuses on the PCB, while EMC addresses the whole system (grounding, shielding, power, cables, in addition to the PCB). This class deals with both of these important issues at the same time.
---
Any technical class is a big investment. Not only do you have cost of the course, but an even bigger expense is the cost of your time. You can't afford to waste your time on irrelevant or out-of-date information. You need timely experience, both in technology and in teaching.
EXPERIENCE IN EMI/EMC … Your instructor, Daryl Gerke, has been fighting EMI/EMC problems for over 45  years. As a full time EMC consulting engineer, he practices what he preaches, and preaches what he practices. 
Two things you won't hear:
The "legal" view with rules and regulations.
The "academic" view with theory and equations.
You WILL hear the "practical" , with up-to-date design tips and techniques.
EXPERIENCE IN TRAINING… Daryl has logged several thousand hours in technical training time over his career. Not only do he know to solve EMI/EMC problems, he also knows how to teach.

REGULAR UPDATES… After almost twenty years, this seminar is well polished and full of punch. It's fresh too – regularly updated based on the "real world" problems seen as a full time consulting engineer (these include "emerging threats" that the text books don't even address).
---
Here's what some recent attendees had to say about this seminar
"Course was excellent!"

"All my questions have been answered! Very informative!"

"Great class — helpful information."

"As an entry level seminar on EMI control, the course covered a broad range of topics, all of which are applicable to product design. Excellent course!"

"The class already PAID FOR ITSELF!  We passed our EMI tests on the first try."

---
Enrollment Information
Click Here for On-Line Brochure – (Design For EMC – October 2016)
REGISTRATION: Course Registration is limited, so early registration is recommended. Please REGISTER HERE.
 Some firewalls may block this link – if you can't get through, call 1-888-EMI-GURU
You should receive an immediate email confirmation.
A reminder email with details will be sent a few days prior to the seminar
Questions — contact us or call at 888-EMI-GURU.
$1495 for three day Design for EMC + Troubleshooting
Discounts for four or more students 
CANCELLATIONS: Cancellations must be received by Kimmel Gerke Associates at least seven full days prior to the start of the seminar.
PAYMENT: Credit Card or Checks – No Invoices Please. You may bring a check to the class.
PLEASE MAKE CHECKS PAYABLE TO:
KIMMEL GERKE ASSOCIATES, LTD
2538 W. Monterey Avenue
Mesa, AZ 85202
1-888-EMI-GURU (toll free)